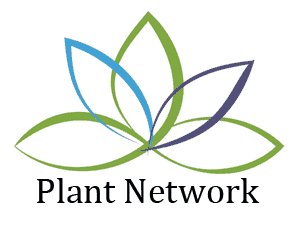 Privacy Policy
At the Plant Network, we are committed to protecting the privacy and confidentiality of our clients, website visitors, and individuals whose personal information we collect in the course of our business activities. This Privacy Policy outlines how we collect, use, disclose, and protect personal information in accordance with the Australian Privacy Principles (APPs) under the Privacy Act 1988 (Cth).
Collection of Personal Information
We may collect personal information from you when you interact with our website, contact us, or engage in business activities with us. This may include, but is not limited to, your name, contact details, email address, postal address, and other information relevant to our business relationship.
Use of Personal Information
We use the personal information we collect for the following purposes:
To communicate with you and respond to your inquiries.
To provide you with information about our products, services, and promotions.
To process and fulfill orders, invoices, and payments.
To conduct market research, improve our products and services, and tailor our offerings to better meet your needs.
To comply with legal obligations and protect our rights and interests.
Disclosure of Personal Information
We may disclose your personal information to third parties in the following circumstances:
Service providers:
We may engage third-party service providers to assist us in conducting our business operations, such as IT support, payment processing, and marketing. These providers are bound by contractual obligations to keep your information confidential and secure.
Legal requirements:
We may disclose personal information if required by law, court order, or government regulation.
Data Security
We take reasonable steps to ensure the security of personal information we hold, including implementing appropriate physical, technical, and administrative measures to prevent unauthorized access, use, disclosure, or loss.
Access and Correction
You have the right to access and correct the personal information we hold about you. If you would like to review, update, or request the deletion of your personal information, please contact us using the details provided below.
Cookies and Tracking Technologies
Our website may use cookies and similar tracking technologies to enhance your browsing experience and collect certain information about your usage patterns. You can adjust your browser settings to disable cookies, but please note that this may affect your ability to access certain features of our website.
Changes to this Privacy Policy
We may update this Privacy Policy from time to time to reflect changes in our business practices or legal obligations. The updated version will be posted on our website, and the revised date will indicate when the changes come into effect.
Contact Us
If you have any questions, concerns, or requests regarding our privacy practices or this Privacy Policy, please contact us at:
Plant Network
118 Arcadia Rd, Arcadia NSW Australia 2159
Phone +61 2 9653 2332
info@plantnetwork.com.au